PETER C. WILLIAMS
Change & Implementation Consultant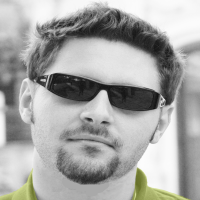 Published writer of technical books & articles

Experienced in various methodologies (including Prince2, Six Sigma, Lean, Agile)

Experienced in change management, projects, separation, analysis and divestment

Experienced in leading teams (from small teams of SMEs to large groups (70 individuals) of operations, developers and analysts

Worked on a number of regulatory and time-sensitive projects (including legal integration project, GDPR, Investment remedial activities, TCF, Sarbanes Oxley)

Experienced in organisational design, strategy and delivery – including workplace strategy, operational design and management

Experienced in a number of areas the Financial Services industry, including Banking (Retail, Corporate & Asset Management), General Insurance, Life and Pensions – new business, administration and claims

Experienced in working in a variety of environments from IT to specialist business areas (including operations)
A published technical author and a highly experienced change consultant with over 20 years in the Financial Services industry. Peter has a diverse and versatile skill set having worked across a broad spectrum of disciplines that has resulted in a strong track record in both a delivery and analytical capacity. Peter is a self-starter and problem solver with financial management skills (experienced in managing budgets c.£60m) and a proven track record in driving and delivering multi-million-pound projects and initiatives (regulatory, separation, divestment, integration and transformation programmes).
Peter is adaptable and focused on providing quality results, on time and within budget and is not only able to manage processes and people, but also complex and technical initiatives. Peter is strategically minded, a strong communicator and highly effective at stakeholder management, with the ability to communicate and work with people from across the organisation. Peter's more recent experiences include organisational design, digitalisation, transformation and automation.
Career History
Consultant – Strategy & Transformation
Direct Line Group (General Insurance, Change Management, Motor, Household, Transformation / London, UK)
Optimisation/Transformation – supporting the business by analysing and finding opportunities to improve the transactional customer communication channels, reducing the annual costs and building a roadmap around utilising new technologies across all brands and products.
Consultant – Change & Transformation
Direct Line Group (General Insurance, Change Management, Motor, Household, Transformation / London, UK)
Run/Transformation – working for one of the UK's largest general insurers with over 12,000 employees; the group brands include Direct Line, Churchill, Privilege, NIG and Green Flag. Throughout my three years, I worked on a number of digitalisation and automation initiatives within the operational areas. One key deliverable was around implementing and utilising the newly acquired Scanning, Imaging and Workflow platform that linked directly to the general insurance policy/claim systems. My role was focused around utilising the technology, but also ensuring the efficiency and effectiveness of the operational resources. In addition to the change aspects of the digitalisation project, I was also responsible for developing the in-house capability for the new technology, integrating the operational elements of the legal services business and for identifying opportunities to utilise artificial intelligence (Robotics/Automation) on operational processes.
Consultant – Change & Transformation
Direct Line Group (General Insurance, Change Management, Motor, Household, Transformation / London, UK)
Build/Maintain Stage – post-separation, I began working on the Scanning, Image and Workflow migration project, which aimed to move the business from the banks platform and infrastructure.  I was also heavily involved from a business perspective within the Best for Customer Programme, which was looking to transform the systems infrastructure within DLG.  The activity was focused around preparing all documentation for the various pre-implementation gateways by obtaining approval for each of the key stages.
Consultant – Separation & Organisational Design
Royal Bank of Scotland (Banking, General Insurance, Change Management, Motor, Household, Separation / London, UK)
Design/Build Stage – In 2009 the European Commission mandated that the Royal Bank of Scotland (RBS) separate its Insurance division in order to receive state aid.  RBS Insurance, the Insurance division of RBS Group, was one of the UK's largest general insurers with over 16,000 employees and presence in UK, Germany and Italy.  The separation programme was the largest in the financial services industry within Europe.  The programme's aim was to make Direct Line Group demonstratively separate from the Royal Bank of Scotland (RBS). The Property and Logistics separation programme was a change management initiative focused on creating a new operation within Direct Line Group and transferring, separating or replicating services and staff from RBS Group.  The property and logistics area had over 150 staff, managed budgets in excess of £100 million and supported over 35 sites.
Friends Life (Investments/Life/Pensions / Salisbury & London, UK)
Working within the Fund Strategy and Selection Group (FSSG) Programme within the Investment area of a life and pensions company, the programme was focused on resolving the issues identified as part of an internal compliance and governance review. The review, visible to the regulator had the principal aim of ensuring that investment funds were in line with their mandates (goal, risk rating) and all historical problems relating to funds were resolved.

Previous Roles
Consultant – Product Research & Development
Consortium (European / Equity Release / Mortgages / Long Term / Securitisation / Financial Advisory / Spain & Portugal)
Researched the viability of launching Equity Release (mortgage) products into Spain and Portugal. The research included assessing the size, supply chain and securitisation.

Manager, Product Management & Development
Partnership Assurance Group (Enhanced-Impaired Life Pension Annuities, Equity Release, Long Term Care / London, UK)
Responsible for the management and development of all 28 enhanced/impaired lives pension annuities, life and long term care related products. Joined when part of a mutual, and developed over 14 products over two years in the UK, Germany, France and Belgium
Manager of Analysis & New Technologies
General Electric (GE) (Financial Services, Life Insurance, Pensions, Equity Release / London & Hitchin, UK)
Responsible for a team of 70 staff, ranging from analysts to developers (including managing offshore resources). I was the lead for the Data Management strategy and responsible for the company's online presence (websites etc.)
Consultant – Development & Actuarial
Zurich Financial (Pensions, Life Insurance / Brokers / Financial Advisors / Actuarial / Dublin, Ireland)
Working within the actuarial development team on a project to create a new broker quotation system.  Personally responsible for the design and development of all of the XML style sheets that took the information from the calculation engine and presented it back to the broker.
Consultant – Implementation
S.W.I.F.T (Banking, Finance, Payment Systems / London, UK)
Joined SWIFT to work on the implementation of the secure payment/shipping system known as Bolero. I was involved in the design and implementation, including the development of the XSLT elements.

Consultant – Migration & Integration
Scottish Widows (Asset Management / London, UK)
Joined Hill Samuel Asset Management, initially to work on the migration of a front office payment system, after the project completed, I began working on the integration of Hill Samuel into Scottish Widows following the acquisition.
Analyst – Front Office Data
Bank of Tokyo-Mitsubishi (Retail, Corporate Banking, Asset Management / London, UK)
Joined BTM to work within the trading area of the bank. Role included analysing data, creating reports, tracking performance on front office systems.

Principle Methodologies & Design
Six Sigma / Lean

BSI Audit Accreditation

Prince 2

Boscati

OO Methodology

Agile (Product Development)

UML Design (Rational Rose)

Various in-house methodologies & quality tools
Principal Systems & Applications
MS Office, MS Office, MS Project

Web – XML / XSLT / HTML / PHP / Java

OpenText CaptureCentre , Case360, Enterprise Scan, Content Server, IDM

Tibco IProcess & Vignette

Pega Systems

Guidewire ClaimCenter

Life400

Rational Rose

Front Office Systems (Reuters/Bloomberg)

Payment Systems

Lotus Notes / SharePoint
---
Please Note
---
The CV/Resume shown on this page is a just a high-level summary of my experiences.  If you wish to find out more detail information, please contact me using the Contact Form